Patient Resources
---
We now offer you an easier way to take care of your pet. Request appointments, medication refills and get alerts when your pet is coming due for medical care.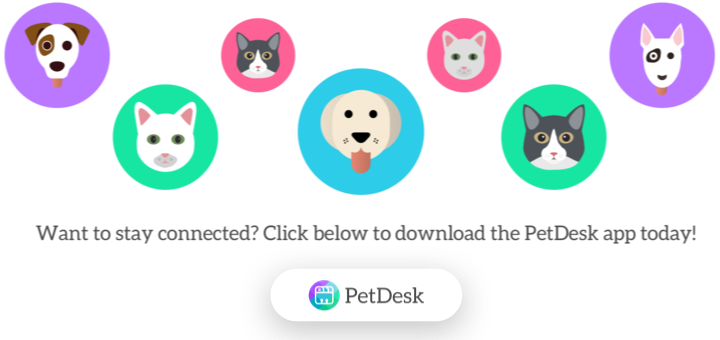 Our Cancellation Policy
To cancel or reschedule an existing appointment please call our office at (831) 438-2600. To avoid a missed appointment charge, we ask for 24-hour notice. Your cooperation in this matter helps us to accommodate as many of our clients and their pets as possible.
Admit/Discharge Times for Surgery and In-Hospital Procedures
Patients staying for procedures or anesthesia are admitted early, between 7:30-8: 40 am, so the doctor and nursing staff can examine, evaluate, run tests, medicate and prepare the patient for the procedure. Procedures are generally completed by 3:00 p.m. and most patients will go home between 4:30 and 6:00 the same day. Major procedures such as spays, abdominal surgery, orthopedic surgery, etc. will go home the following day. We make every effort to call you after your pet's procedure, but as the hospital can get very busy, you are welcome to call for an update if you haven't heard from us by 3:00 pm.